It's party time!
Come celebrate with us!
FranceComfort Holiday Parks celebrates its birthday and we treat you with a discount to September 10. We are celebrating our 15th anniversary! Are you looking for a rewarding and beautiful holiday destination in France? This is the right time to book your holiday, this is your lucky number 15!
Book your luxury holiday villa now


15 days with 15% extra discount!

The promotion applies to three of the fanciest holiday parks: Domaine de Lanzac in Dordogne and Domaine les Forges in Poitou-Charentes and Village des Cigales in Dordogne/Lot. You can save up to € 200 or more on your next holiday. We bet you can do fun things with the saved money during your holiday! In addition we offer a free towel package for 2 persons and you don't pay any booking fee to the value of €19.50.
Book now Lanzac Book now Les Forges Book now Cigales
Whoever celebrates its birthday, treats! The anniversary promotion:
15% extra discount on the parks Domaine les Forges, Village des Cigales and Domaine de Lanzac
Luxury towels set

for 2 persons to the value of €16.00

No administration costs

to the value of €19.50

Book

before September 10 your luxury holiday villa

Valid until the end of 2019
Place in comments box during booking:

Anniversary promotion
Which park are you going to visit?
Domaine Les Forges
Poitou-Charentes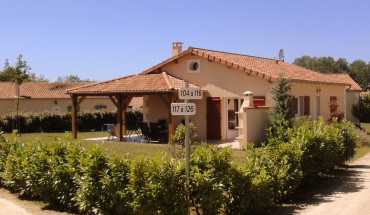 "House a lot of luxury, super flexible manager, dog friendly, nice pool, nice villages in the area. This year for the third time, booked again in May can't wait."
Fam. Savenije
To the park
Domaine de Lanzac
The Dordogne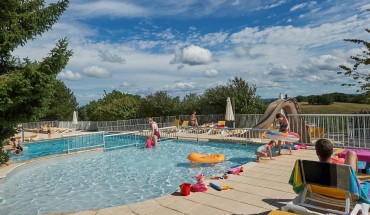 "Already our 3rd time. Remains absolutely top. Houses remain of exceptional class. Top swimming pools. Very helpful staff. Highly recommended!"

Janine
To the park
Village des Cigales
Dordogne/Lot
"It always feels like coming home. What a fantastic park this is. Beautiful location, restaurant with delicious and cheap dishes. The children are already asking if we will go again next year. Of course!"
Pieter van der Horst
To the park