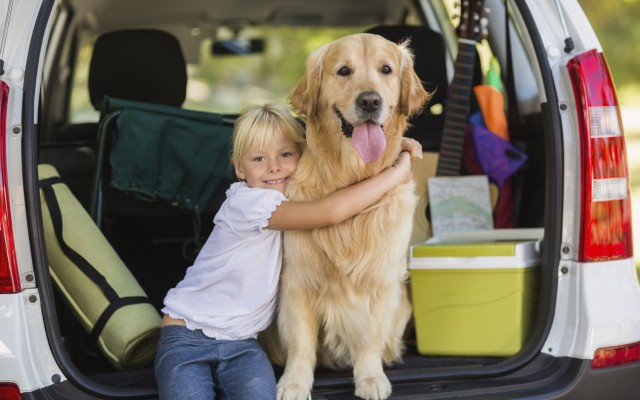 For many dog ​​owners it may be important that the dog goes on holiday. At a number of parks of FranceComfort the dog is welcome and there are houses especially for dogs. Guests who prefer not to stay in a holiday home where a dog has been, know that in these houses no dogs will actually come. Please indicate when booking if you want to bring your dog, we will make sure that you arrive in a beautiful holiday home that is suitable for dogs.
Going to France on vacation, does the dog come along?
Everyone makes his own considerations whether or not the dog goes along. It should not only be fun for the owner, also for the dog. And not all dogs are suitable to take with you. Temperament, physical limitations or illness can be a reason to leave them at home. If you are in doubt, it may be wise to first go away for a weekend in the nearby area to try it out. You will immediately know whether your dog can handle longer car journeys. Of course you ensure that the vaccinations have taken place correctly and on time.
Holiday parks where the dog is welcome