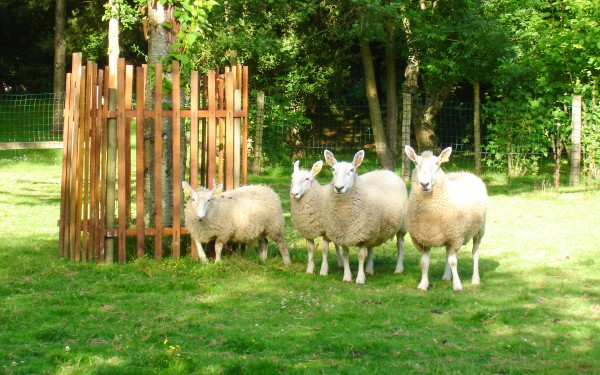 Near the holiday park, in the town of Vasles, you'll find Mouton Village, a beautiful park with over 150 sheep from more than 20 different breeds from 5 continents. Mouton Village is the first park in France where over 20 different breeds of sheep live together. Did you know that there is a "rabbit head sheep" and a sheep with 4 horns? The park is very beautiful. There are more than 4000 trees and 120 different species. Children love to visit this park, there is loads to do and see ! They can pet the sheep and give lambs their bottle.
Guided tour of the park
You can download the Mouton Village app on your mobile phone. Via the app you will be guided through the park. The guided tour is available in 5 languages. The information about the sheep is told as if you are following in the footsteps of Nicolas and his grandfather, the shepherd, especially for the children.