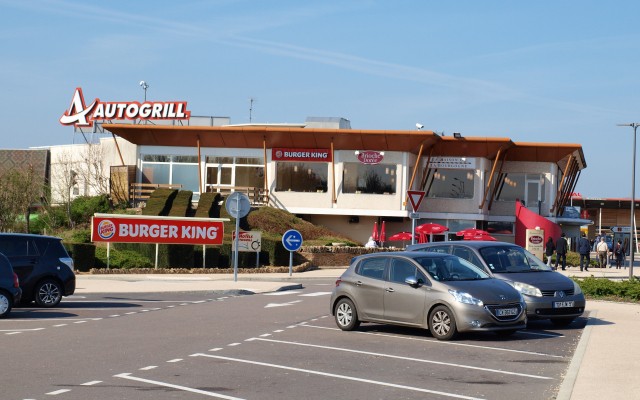 Every motorist has his own ideal travel-rest rhythm, but in the end no one escapes on the long road to the south: regularly you will have to take a break, if it is not for yourself or for your fellow passengers. But how do you find the best resting places without stress when you are on your way to your holiday park in France?
Perhaps recognizable: if you have just stopped at an aire and on your way again, you'll come 20 kilometers along an aire that looks ten times better and bigger and where the toilets probably smell fresh and are normally white instead of old and dirty yellowish colored. Or do you get into a quarrel with your fellow passengers every time you take a break. What you want to avoid in any case is of course long queues, overcrowded picnic areas and discussions with other road users about who is the last parking spot. But how do you find the best resting places along the French motorways? Below 5 tips!
Important to know: there are two different types of aires, the 'aire de repos', resting places of varying sizes with only picnic areas and a toilet, and the 'aire de service', with petrol station, shops, one or more restaurants, sometimes a hotel and extensive leisure facilities.
1. Plan your trip in advance, including breaks
Admittedly, many people would prefer to be free on vacation and not want to hold on to a schedule too much. But if you really want to avoid a fight and want to start the holiday without last-minute stress, it is best to check in advance which rest spots are eligible for a break on your trip. You can even enter them on your route planner in advance or mark them on the road map. For example, you can find a resting place on your route via the Internet using the French-speaking site of the Autoroutes. Are you going in the direction of Lyon or beyond? The APPR has a handy planner that lets you check what you need exactly at your resting places. The ANWB also published a test of 40 rest places a few years ago with plus and minus points.
2. Use an app or site
There are several companies that operate the French motorways. The largest are Vinci, APPR and Sanef. Vinci (mainly highways in South / West France) has its own app that allows you to easily find the nearest resting place, just during the journey from your mobile. The other companies have websites on which you can search for resting places. In addition, you can easily find places via the route planner apps on your mobile, for example via Google Maps. Or use your TomTom or another navigation system. This is also the easy search for resting places in the neighborhood.
3. Think carefully about what you need
Do you just want to stretch your legs, visit the toilet and eat and drink something that you have with yourself? Then it is not necessary to stop at one of the larger aires the service. There you usually spend more time and money (and it also gives you more stress on the black Saturdays) than is strictly necessary. The simpler resting places are on average every 15 kilometers, so just a few minutes drive pays quickly. And if you visit a larger aire with a shop, buy what you need for the rest of the trip, so that you do not have to stop at such a larger resting place in the afternoon.
4. Take advantage of good experiences
Have you had good experiences on aires in France in previous years? Then look back in your scrapbook or photo collection where they were again. And make a clear note somewhere this year if you come across a good resting place, so that you can benefit from it again. Or ask your friends or family in your area if they still have recommendations for rest stops on the journey across the motorway. A lot of people have had fixed places over the years where they recover from the long journey.
5. Go away from the highway
Many people find it too much of a hassle to get off the toll road, after all you have to go past those annoying tollgates. But especially if it is busier on the highway, it may be an option to schedule an hour or so that you go off the highway halfway through the day, for example to refuel and do some shopping. That usually saves money for petrol and groceries, and it is a little quieter than on and along the highway, especially if you're far enough away from really bigger cities. Also along the somewhat larger secondary roads you can regularly find aires de repos. If you are planning well, you can also choose to just drive along the secondary roads along the motorway and then back up the motorway a little further, after you have been provided with groceries and petrol.