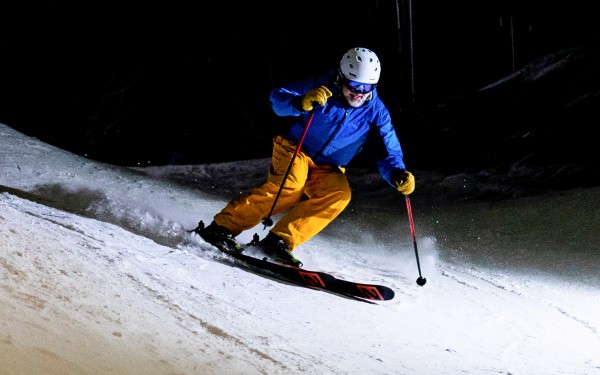 Night skiing is a popular evening program during the winter sports holiday for the whole family! If the kids and you still cannot get enough of skiing after dinner, night skiing is the ideal evening filling for the family. During the day you have impressive views over the sunlit villages while skiing or snowboarding, in the evening you enjoy a descent under the stars and a view of the illuminated villages. This is a must do during your winter sports holiday in Portes du Soleil!
Night skiing on piste Linga in Châtel
Châtel is one of the many ski villages in Portes du Soleil. The village has several slopes and provides access to the large network of slopes in the French Alps. During the winter season, the red slope "Linga" is open one evening a week for skiing. On this eveming, the slope is illuminated ensuring that you can ski safely. Night skiing is a very special experience, just imagine the complete darkness with the bright lights from the village and the chalets in the mountains.
There are two other places in Portes du Soleil where you can ski during the night: Morgins and Champéry, in Switzerland. In Morgins the Domaine de la Foileuse piste is illuminated one evening a week and in Champéry, the Les Crosets ski slope is illuminated two evenings a week. So, there are a few places where you can go skiing.