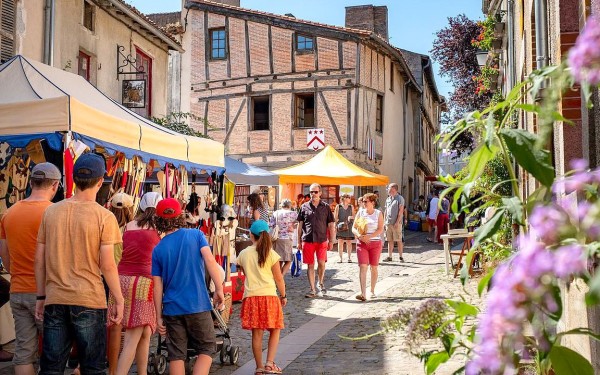 Parthenay, located in the Poitou – Charentes region, has many similarities with the Cité, the famous medieval castle in Carcassonne. The old town of Parthenay has kept its original medieval feel over the years. Small, winding streets such as Rue de-la-Vaux-Saint-Jacques are very characteristic medieval streets. They have beautiful half-timbered houses and Romanesque churches.
Fortified city on the Thouet
Parthenay is located by one of river Thouets bend. This point was chosen in the Middle Ages due to its advantageous position to defend the city. During the Hundred Years' War there was a lot of fighting in this area. Many villages and towns were destroyed, Parthenay however was not. The city was ransacked several times by the enemy. During the 17th century, the city was completely renovated and modernized. The beautiful bridges and squares that you can still admire today were built during the renovation.