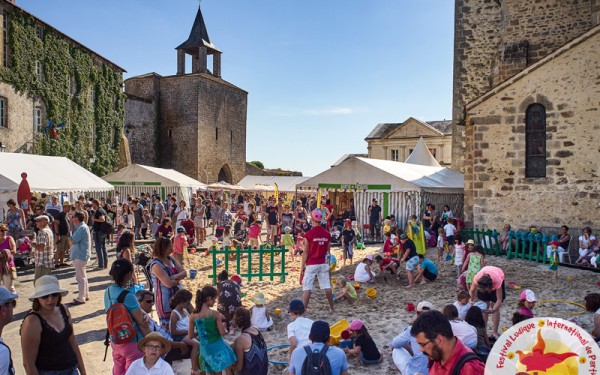 Festivities in the Dordogne
Experience the Dordogne all year round! Feast in the Dordogne, these are the old crafts in the village square, the ball under the lanterns, the concert at a historic monument or in the open air. That is theater, dance, rock, jazz, but also typical markets and folklore.
January
Truffelfestival, Sarlat
February
Festival La Chevêche, Nontron.
March
Jazz en Chai, Bergerac.
April-June
Le Printemps des Bastides, Bergerac (Molieres, Monpazier, Limeuil en Eymet).
May
Fête européenne du camping-car Périgueux.
Festival Jazz Pourpre, Bergerac.
Festival de la Vallée, Saint-Astier.
June-July
Itinéraire Baroque en Périgord Vert.
July
La Félibrée, St. Astier, 1e weekend juli.
Les Chemins de l'Imaginaire, Terrasson.
Festival des Guitares Vertes, Jumilhac.
Le Grand Souk, Ribérac.
Festival de Danses et Musiques du Monde, Montignac.
July-August
Festival des Jeux du Théâtre, Sarlat.
L'Eté Musical, Bergerac.
Port de Bergerac!
August
Festival "Jazz nuts", Auriac du Périgord.
Festival International des Arts du Mime et du Geste (Mimos), Périgueux.
Itinérance Médiévale en Vallée du Dropt, Bergerac.
Festival de Flamenco, Bergerac.
Festival des Musiques de la Nouvelle Orléans en Périgord (MNOP)
August-September
Sinfonia en Périgord, Périgueux.
Night of heritage – Sarlat, 3e weekend September
August-October
Festival de Musique du Périgord Noir, Montignac.
November
Festival du Film de Sarlat, Sarlat.
Rue des Métiers d'Art, Nontron.