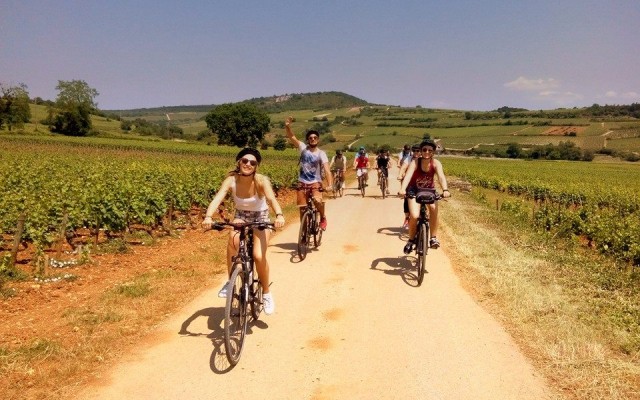 A small holiday park for a relaxing holiday
A small-scale holiday park in France is the ideal place if you like to quietly and relaxed celebrating your holiday. The holiday parks at the parks are fully furnished and equipped with all comforts that ensure a carefree stay.
At our small-scale holiday parks in central France and southern France you will find everything you need for a relaxing holiday. Here you can enjoy carefree and the wonderful French climate. There are a number of features that make our small-scale holiday parks unique, such as:
a well-kept and maintained site;
luxury, characteristic holiday homes;
sufficient privacy;
entertainment and facilities such as sports facilities, swimming pools, children's entertainment and restaurants.
Relaxing in your holiday garden
Do you also think that a holiday is meant to recover from the hustle and bustle of daily life? Our small-scale holiday parks in France are perfect for you. You can find them in the most sunny areas of France, namely southern France and central France. The beds have already been made upon arrival. You can not wish for a better start to your holiday. The holiday parks are surrounded by beautiful nature and from your holiday home you often have a view of the beautiful surroundings. Most holiday homes also have their own private garden with terrace where you can relax. There are sun loungers in the garden and some holiday homes have a covered terrace.
To our small-scale holiday parks
Child-friendly holiday parks
In our small-scale holiday parks, there is plenty for children to do. There are (toddler) swimming pools, playgrounds and in the high season there is children's entertainment. In addition, you will find tennis courts, football fields and jeu de boules courts at our holiday parks. Also in the area there is something for the whole family. You can rent bikes, hike, ride a horse or recreate at the lake or a river nearby. Here are opportunities for canoeing and boat trips. While you are relaxing at your holiday home, the children will have a great time at the animation, at the swimming pool or in the playground at the park. The parks are car-free so that children can play safely.
A day out?
In the vicinity of the small holiday park where you are staying, there is of course plenty to see or experience. At each holiday park we have put a number of popular attractions and tips in front of you. You can read more about the activities and sights near the small-scale holiday park of your choice on the tourist tips pages. In your holiday home you have WiFi, so you can also decide yourself which excursion (s) you want to make. You are also welcome for tips at the reception of the holiday park. The employees speak Dutch and English and know the environment on their thumbs. Feel free to ask, because they are happy to help you. Reserve your holiday quickly and enjoy the fun.